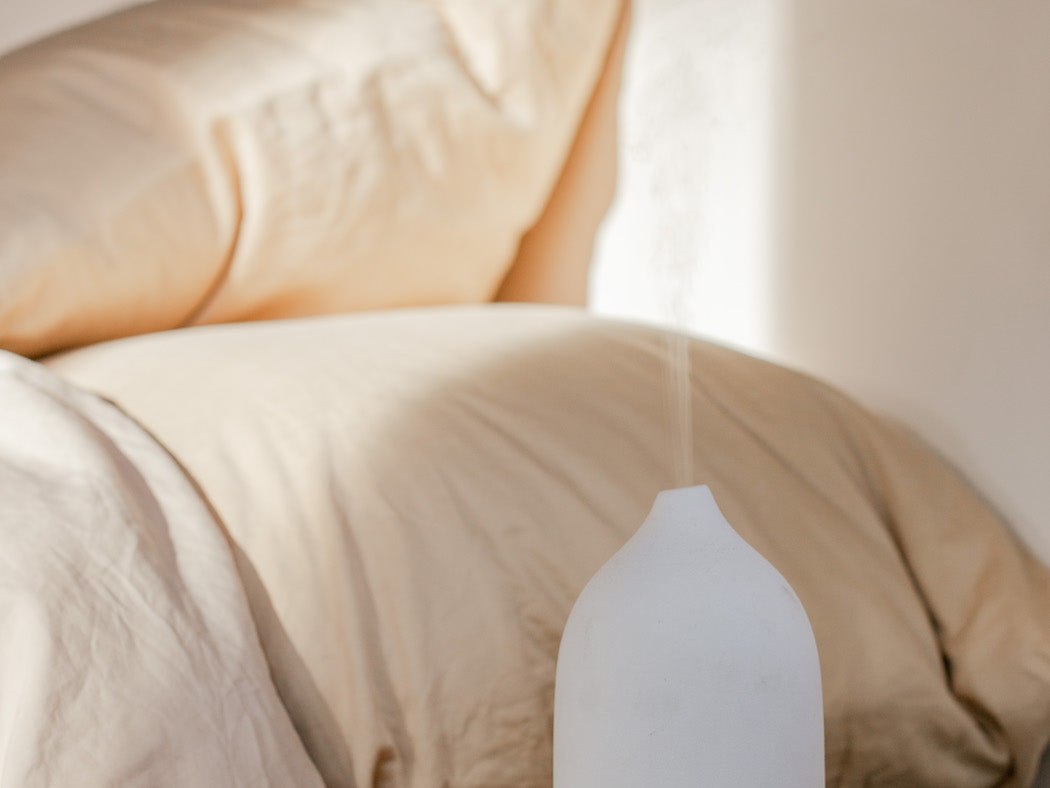 Let's be honest: we could all use a little more sleep. So try this diffuser cocktail for a great night's rest—because when you snooze, you win.
Lavender is soothing, powdery, and floral; Frankincense is grounding, comforting, and cozy.
DIFFUSER COCKTAIL: SLEEP TIGHT
12 drops Lavender Essential Oil
10 drops Frankincense Essential Oil
Together they smell like freshly-washed sheets and soft incense.