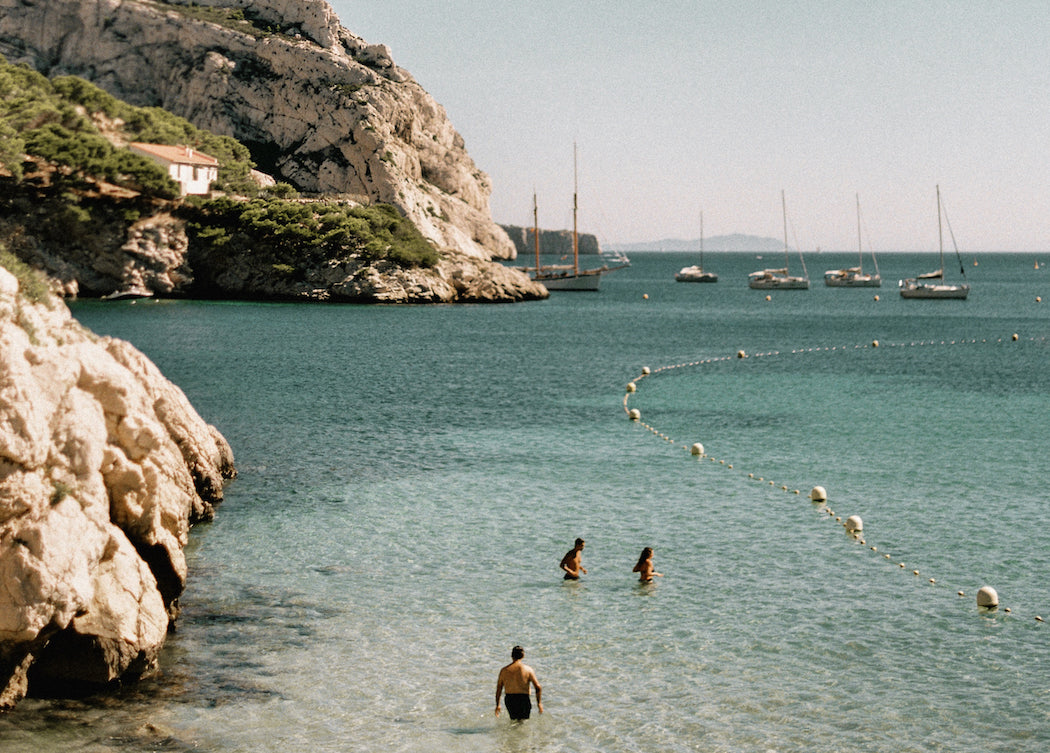 For many of us, the coronavirus pandemic has meant that vacation plans are postponed or cancelled entirely. People are not leaving their homes, let alone their cities or their countries, for the foreseeable future—and while that's definitely what is necessary right now, it can be cause for a major case of wanderlust. So here are a few ways to keep the joys of travel alive from the safety and comfort of your couch.
Take a virtual tour
Many museums around the world have digitized their collections and are offering some sort of virtual experience. Vienna's historic landmarks and 100 world-class art and natural history museums have all uploaded online exhibits to enjoy, so you can browse the collections of the Albertina, Belvedere, Kunsthistorisches Museum Wien, Natural History Museum Vienna, and MAK – Museum of Applied Arts. The Ateneum Art Museum in Helsinki and Country Music Hall of Fame in Nashville are just a couple other museums that have robust digital experiences.
To explore nature from home, Asheville, North Carolina has created virtual tours of more than 20 local hikes and destinations, from Catawba Falls to the top of Mount Mitchell. You can also check out 360-degree looks at iconic locations across Biltmore estate. Alternatively, Discover Puerto Rico has a web series that showcases Broadway star Lin-Manuel Miranda's favourite spots around the country.
In Charleston, South Carolina, Bulldog Tours has been hosting Facebook Live tours each day, taking viewers to a different historic location. These brief, family-friendly virtual jaunts are meant for those of all ages who want to break up their days and learn something new. The company is also holding PG-13 ghost story tours on Fridays and Saturdays.
And for a dose of wildlife, consider live-camera viewings such as the ones offered by the Vancouver Aquarium. Watch the soothing, ethereal, almost meditative tank of jellyfish, or for something more upbeat, opt for the playful, happy-go-lucky otters.
Immerse yourself in imagery
Since we're all spending more time than ever on social media, now is a great time to peruse Instagram for new travel accounts to follow. Travel A Little Luxe, Conde Nast Traveler, and Local Wanderer are a few favourites for global travel inspiration, but searching hashtags of some of your bucket-list destinations will help you find hyperlocal accounts like See My Paris to give an invaluable (and beautiful) insider's perspective.
Discover a new dish
Food is one of the most pleasurable and exciting ways to explore a new culture—whether it's a destination dining experience at Copenhagen's Noma or Sonoma County's SingleThread, or an all-night exploration of the markets in Taipei or Bangkok. Whet your appetite by learning more about the cuisine of the country you'd like to visit and find a recipe (Saveur is a good place to start) to try at home. Cooking can be a fun distraction with whomever you're quarantined alongside, too—plus, the results will be delicious.
You'll savour that Moroccan tagine or Italian tagliatelle a little more after better understanding the ingredients and techniques required to prepare it.
Get lost in a book
It might seem obvious, but we can instantly travel in our imagination to lands far away with the help of a good story. A great nonfiction or historical-fiction book like Last Boat Out of Shanghai or The Orphan's Song, for example, can help you better understand the cultural norms, societies, and people of a new city or country. Wherever your interests lie—architecture, sports, fashion, or food—there's a book to teleport you there; visit summertime in Italy (Call Me By Your Name), or bustling Lagos, Nigeria (Americanah). Consider starting a digital book club to make reading more of a social activity.
To enhance the experience even more, use scent to set the mood while you read. Try diffusing Retreat (it smells like a hotel spa in the tropics), Dusk (it smells like warm nights in the Californian desert), or Grove (it smells like a forest in the Pacific Northwest).
Learn a new language
What better way to pretend you're abroad than by perfecting your language skills? There are a plethora of online courses like Duolingo or Babbel to choose from; practise with your go-to travel companions or find a fluent speaker to chat with online at Italki or Conversation Exchange. Your efforts will make your next trip that much more enjoyable when you can navigate a new city and strike up conversations with locals in their native tongue. Even just getting some basic greetings, common phrases, and questions will make your experience more fun (and will set you apart from the typical tourist).
We're all looking forward to exploring the world (and hugging our travel buddies) once it's safe to do so again. Until then, at least we can daydream about the many adventures yet to come.