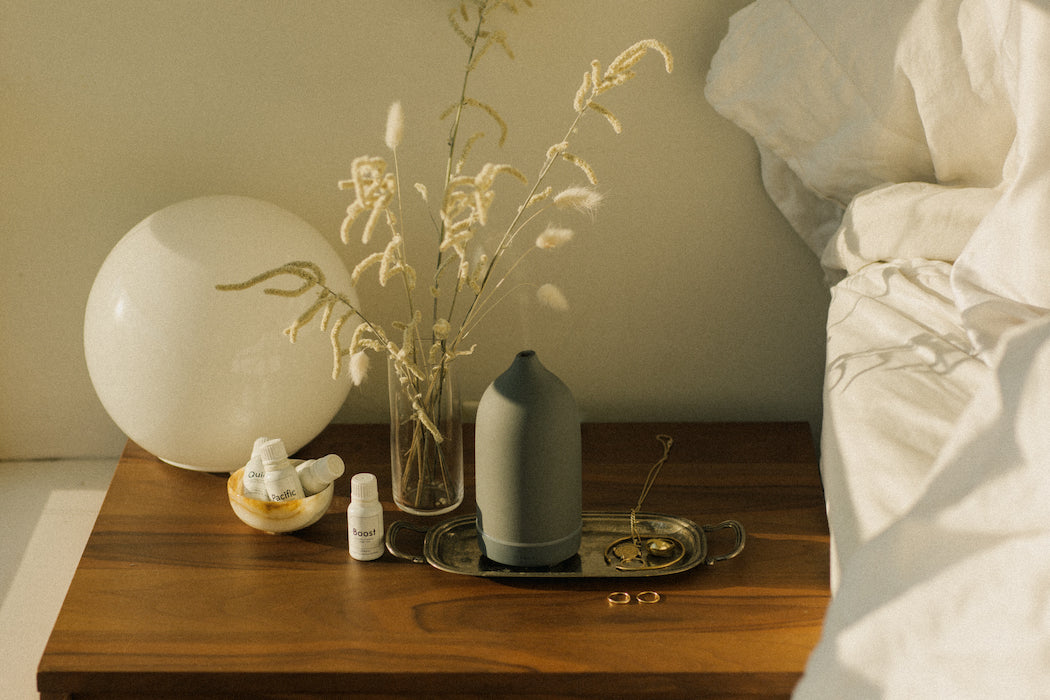 We're so excited about having a new member of our stone diffuser family: Charcoal. This dark grey colour is moody, sophisticated, and oh-so irresistible—the perfect in-between for those who love both Black and White.
To celebrate the launch, we decided to round up some of our other favourite charcoal products; from skincare to furniture, here's all the buzz you need to dip further into charcoal.
Midnight Paloma Charcoal Rose Detox Mask
This all-natural mask from Midnight Paloma is a luxurious way to give your skin some love. Choose your wet mix of choice (raw honey? Plain yogurt? Water?) and enjoy the benefits of charcoal, which draws out dirt from your pores. The other ingredients (rolled oats for reducing inflammation; rose petals for softening; kaolin clay for exfoliation) make this an all-around great at-home treatment.
Kishu Charcoal To Go for Water Bottles
Because charcoal is basically a magnet for toxins, it can be placed in water to act as a purifier. The Kishu Charcoal To Go is ideal for water bottles, allowing you to drink filtered water on the road. The best part? One stick lasts for four months.
Everlane The Oversized Alpaca Crew in Heather Charcoal
Who doesn't love a cozy sweater? Undoubtedly perfect on chilly spring days or in the evenings when the sun goes down, this Everlane piece is sure to become a year-round wardrobe staple. Made of soft and pill-resistant alpaca wool, it's warm yet airy—and the Heather Charcoal shade has us swooning.
Schoolhouse Charcoal Toothbrush
This toothbrush is made in Japan and has charcoal blended into each bristle. That means it will help deodorize to remove plaque and fight bad breath—plus, it's way more chic than the typical drugstore alternative.
Rove Concepts Olivia Armchair in Charcoal
It's hard not to fall in love with the modern style of Rove Concepts, and the brand's outdoor furniture is no exception. The Olivia Armchair (which comes in a glorious Charcoal colour) has large cushions and sophisticated woven sides that add a touch of texture. It's not hard to imagine days spent lounging on this chair reading a book in the sunshine.
Most trends come and go, but we think Charcoal is here to stay.