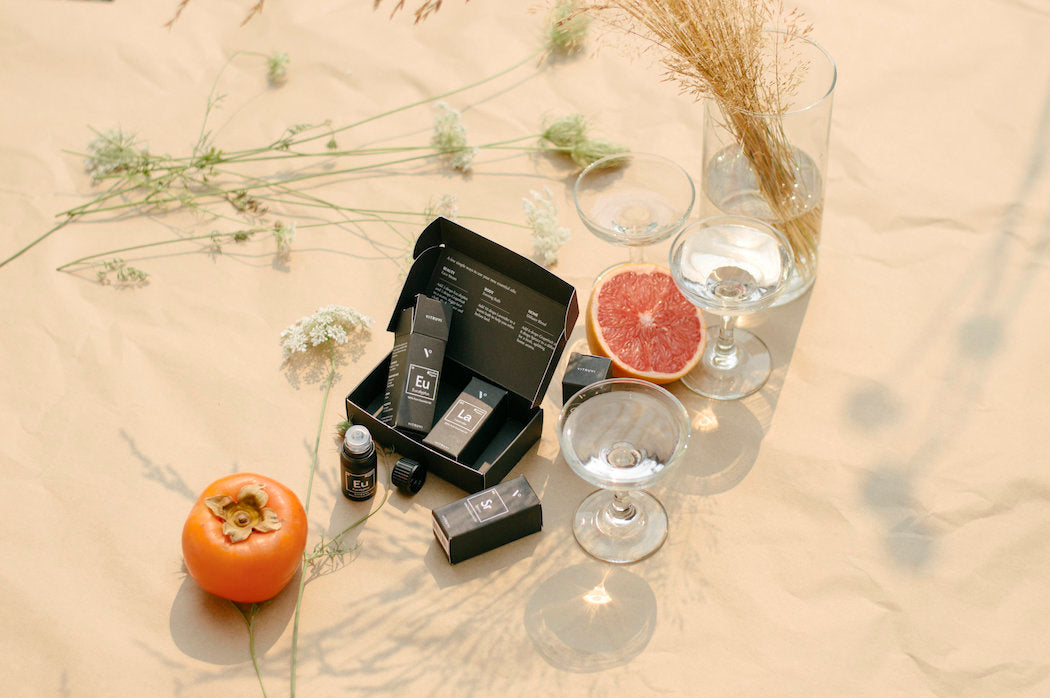 Whether it's Friday or Monday, we like to celebrate our wins—both big and small. So today we're turning to our Essentials Bundle to help us feel good at home; with one oil from each scent family (floral, citrus, woodsy, and herbal), the collection comes together in a really harmonious way.
The end result is something that's fresh, bright, and a little earthy. We usually don't play favourites, but we kind of had to with this one.
DIFFUSER COCKTAIL: THE ESSENTIALS
4 drops Grapefruit Essential Oil
4 drops Lavender Essential Oil
5 drops Spruce Essential Oil
4 drops Eucalyptus Essential Oil
Happy day, no matter what day it is.