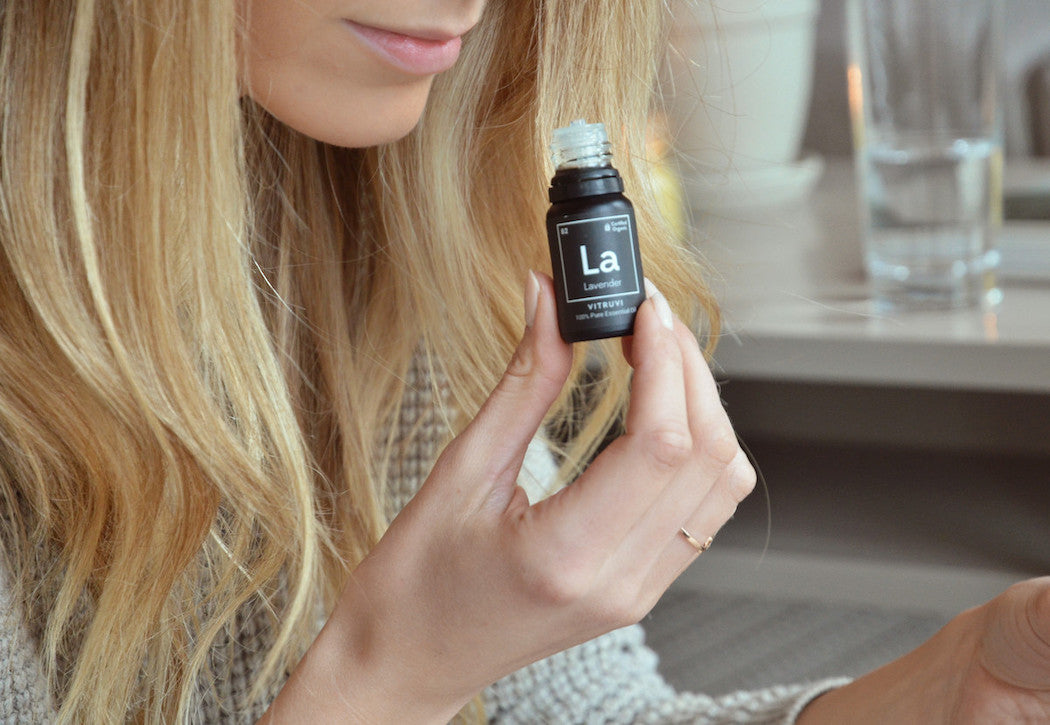 Our favourite classic mask is made with green or pink French clay because its micro-molecules are super effective in drawing toxins and impurities out of the pores. French clay also creates a gentle exfoliation, which is great for cell renewal and tightening.
Make this mask fresh for each use; keep all the dry ingredients together and use once a week with the liquid ingredients for a refreshing Sunday night beauty ritual.
Benefits
French clay draws out impurities.
Witch hazel acts as a natural astringent, which can help tighten pores.
Lavender is an antimicrobial, aiding in the prevention of future blemishes.
Honey is a soothing antibacterial, prompting current blemishes or red patches to heal.
LAVENDER CLAY MASK
2 tablespoons water
1 teaspoon witch hazel
1 teaspoon honey
1.5 teaspoons French green or pink clay
2 drops Lavender Essential Oil
 
How to use it
In a small bowl, mix the water, witch hazel, Lavender, and honey together.
Using a spoon, slowly add the water mixture to the clay and combine with a spoon until it becomes a spreadable paste.
To open pores before the mask, pull your hair back and heat a facecloth with warm water. Add a few drops of Lavender, hold over your face for 10 seconds, and breathe deeply.
Apply the mask over your face and neck, avoiding eyes and hairline. Leave on for 20 minutes.
Rinse off with warm water.
Follow with a face mist. Note that skin may be slightly red for 15 to 20 minutes; this is normal and is due to increased circulation. But because of this, we recommend putting the mask on before bed and avoiding doing any masks before going out. Still, your skin will love you (and you will love your skin).