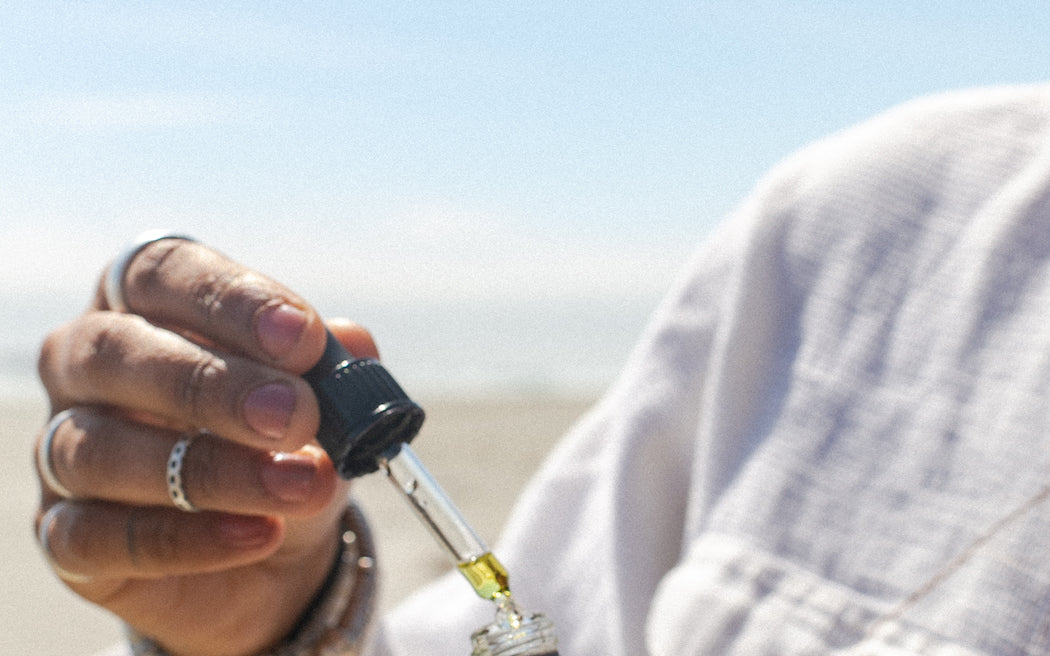 This under-eye serum helps with dark and puffy circles. For the days when you can't press the snooze button or were up too late working on that side hustle, turn to this natural remedy.
ROSEMARY EYE SERUM
1/2 teaspoon Sweet Almond Oil
1 drop Rosemary Essential Oil
1 capsule Vitamin E
1/4 teaspoon coffee (liquid not grounds)
How to use it
In a dropper bottle, mix all of the ingredients together.
Put two drops onto your fingers and then lightly tap the serum around your closed eyes.
Leave it to sink in. The oils are great for nourishing your skin and the Vitamin E and caffeine from the coffee will reduce signs of aging and puffiness—because the only bags you need are the ones holding those new treats from Sephora.