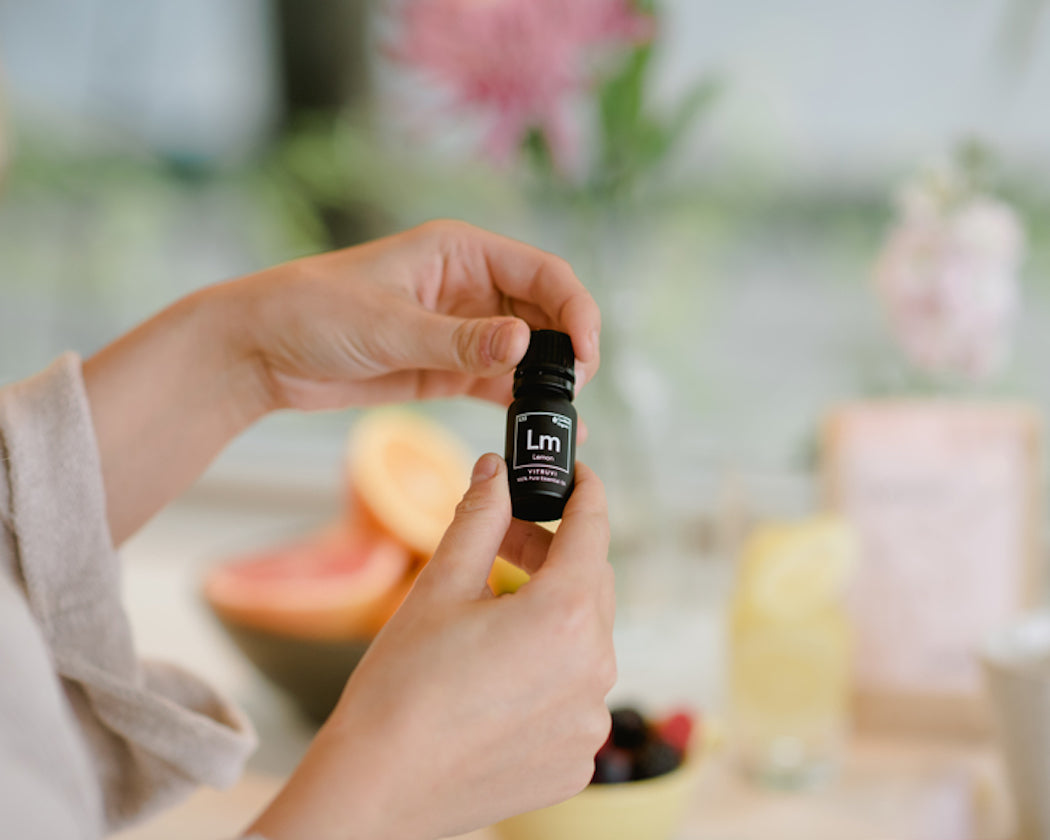 We love Lemon Essential Oil for so many reasons, but its fresh, cleansing properties make it a favourite to keep around the house. It's perfect for elevating simple everyday cleaning tasks, and it feels good knowing your homemade products are cost-effective and eco-friendly. Less packaging and chemicals = a more sustainable planet.
Daily shower spray
In a spray bottle, combine 1 cup of water, 1 tablespoon of Castile soap, and 15 drops of Lemon. Use this spray before you shower so you can keep it clean longer. We love this right before a morning shower so the Lemon scent can perk us up.
Lemon and Lavender dryer sheets
Make these at home for a natural way to make your laundry smell absolutely heavenly. Keep reusing the sheets by re-soaking them in the solution.
Lemon air freshener
Combine 1 cup of water, 20 drops of Lemon, and 1 tablespoon of rubbing alcohol (so that it lasts longer) in a spray bottle. This mixture will make any space smell like you've spent the day cleaning (even if you've spent the day shopping online in bed).
All-purpose cleaner
Mix 1 cup of vinegar, 1 cup of water, and 25 drops of Lemon in a spray bottle. Use this gentle cleaner to cleanse your surfaces (just do not use it on natural sone, cast iron, aluminum, or waxed wood).
Dish cleaner
Add 15 drops into your dishwasher to make your dishes sparkle—simple as that.
Solutions that are good for self and good for planet? Hard to beat.