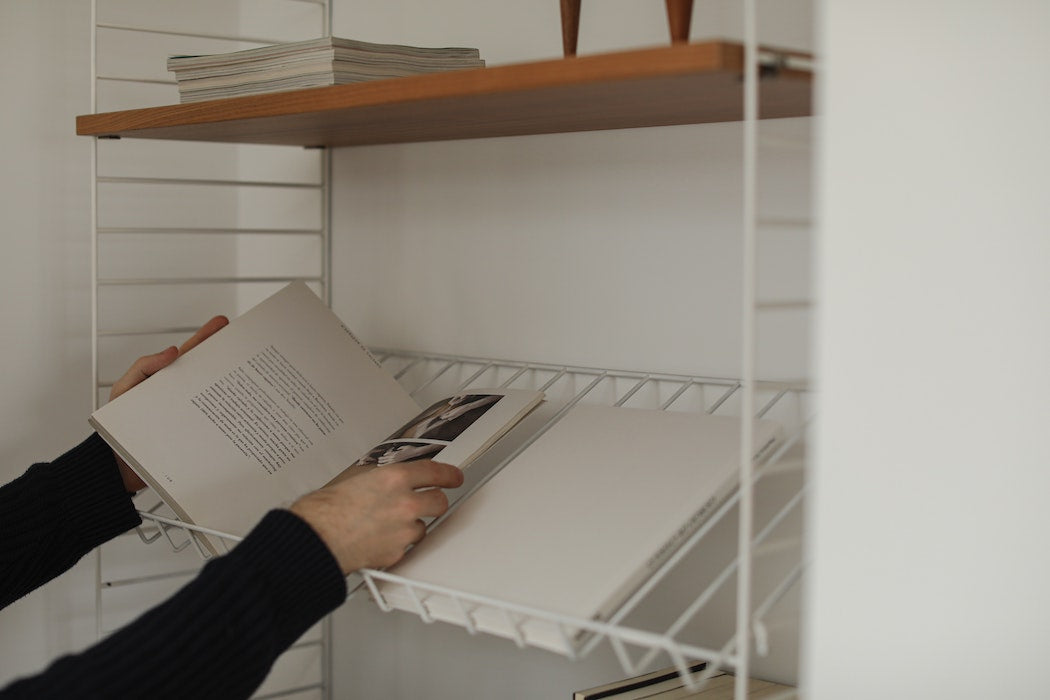 Working from home is great, for the most part. But sometimes it can be difficult to transition between office time and personal time. If you turn your work space into, well, more of a work space, it helps create a separation between your work life and your home life—so that you can concentrate better and unwind better. Here are some simple tips to turn your home office into a beautiful focus zone.
Scent the moment
Stay focused with the long-lasting Stay Diffuser by vitruvi. Naturally scenting your space for up to 18 hours, it'll be there to provide good smells even during your longest of work days. With its sleek silhouette, it also looks good on display; we love the Black hue because it easily matches any aesthetic.
[product-card handle="stay-large-essential-oil-diffuser" variant="Black"]
Breathe in focus
The Refresh Kit from vitruvi is a bundle of four uplifting essential oil blends: citrusy Boost, happy Golden, herbal Pacific, and tropical Retreat. Light, invigorating, and fresh, these are the perfect aromas for concentration. Put one of them in your Stay Diffuser for an air of focus.
See the light
Lighting is key in helping you focus; if your space is well lit, you'll be less likely to suffer from eye strain. Just because this is a home office doesn't mean your light fixtures have to be boring, either—far from it. We love the beautiful, sculptural ceramic Vivienne Table Lamp from Lulu and Georgia because it looks like a piece of art.
Warm it up
Assuming you already have a French press or something else that can make a caffeinated beverage in your kitchen, you need something to keep said beverage warm. Introducing the Ember Mug: allowing you to personalize the temperature of your drink, it also keeps it warm for around 90 minutes. No cold coffees here.
Sit in it
A good chair can get you in the zone. This gorgeous Linnea Office Chair is perfect for a contemporary and design-forward office space. Made from plush, upholstered sherpa and outfitted with wheels, it's comfortable, functional, and chic. AKA, you'll get your best work done in this seat.
Keep it neat
How can you focus if your space is a mess? The Mass 3 x Studio Block from Sundays is a creative (and aesthetic) solution to your storage needs. It's perfect for keeping all your important documents, notebooks, and anything else you want to stow away neatly.
Welcome to the focus zone.