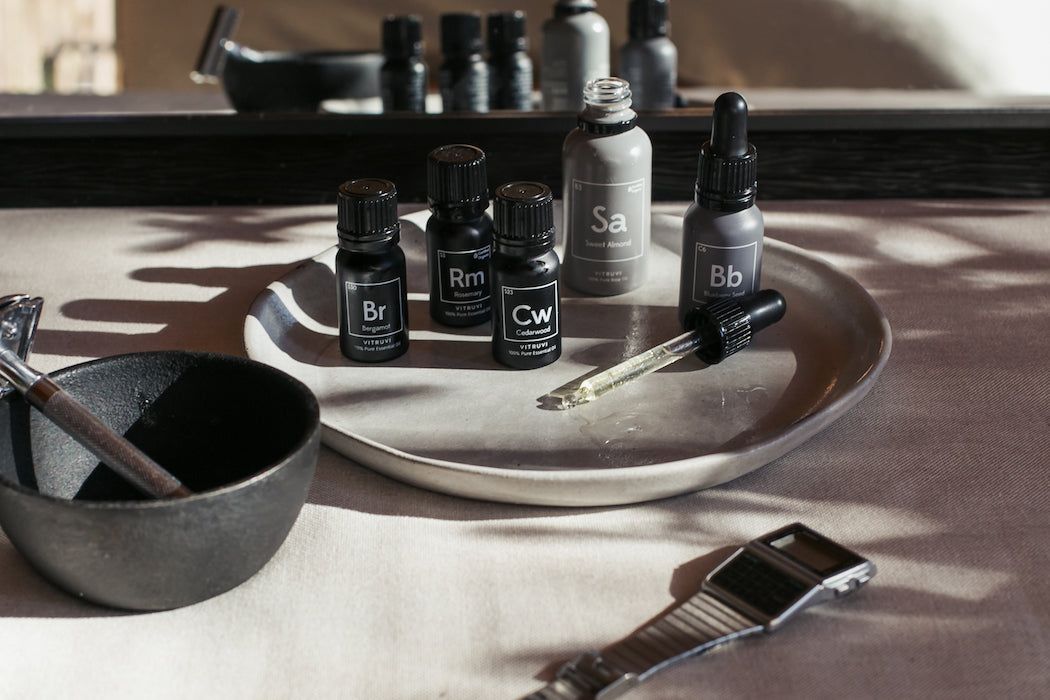 Whether it's for your husband, boyfriend, brother, or father, this beard oil will strike the right note of subtle masculinity. It smells great, and is incredibly soothing for both his facial hair and the skin underneath.
BEARD OIL
BASE OlL
16 droppers Sweet Almond Oil
COMPLEX OIL
5 droppers Blueberry Seed Oil
ESSENTIAL OILS
7 drops Cedarwood Essential Oil
4 drops Bergamot Essential Oil
2 drops Rosemary Essential Oil

Directions
Mix all the oils in a 15-ml dropper bottle. Have him apply it by putting four drops into the palm of his hands and rubbing them together, then gently massaging them into his facial hair in soft, upward motions.
Why we chose these oils
Sweet Almond is a mild base that nourishes and balances; Blueberry Seed conditions and offers a punch of antioxidants; Cedarwood makes everything smell woodsy and fresh; Bergamot provides a comforting, grounding scent that doesn't overpower; and Rosemary aids hair growth and adds a muscular edge (this oil is very strong so you really only need a few drops).
The men in your life can thank you later.