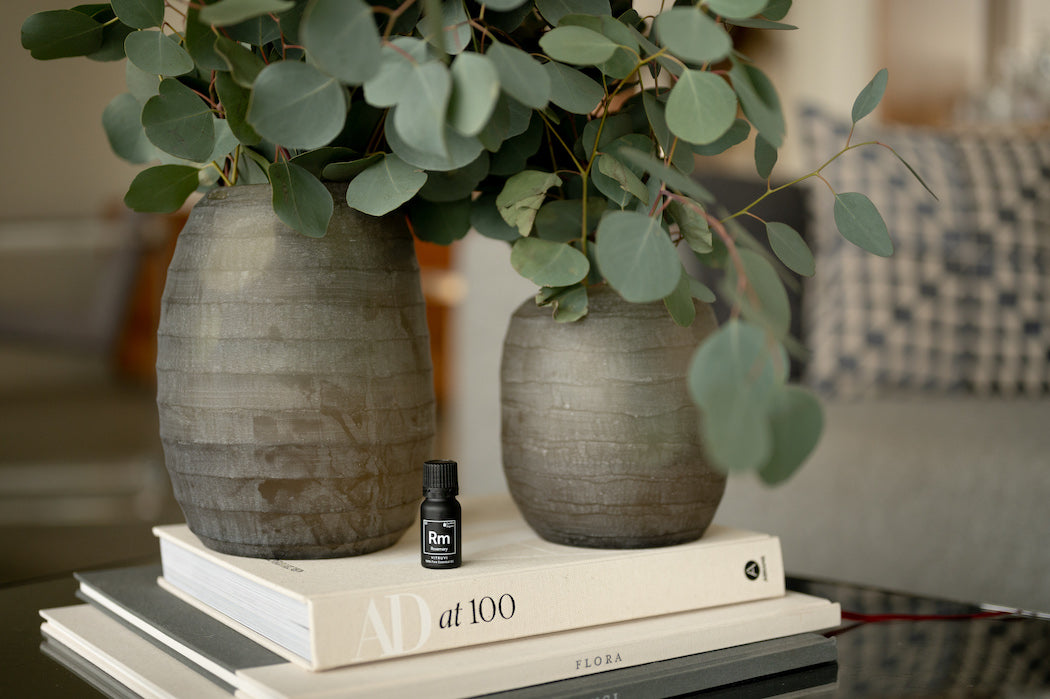 Rosemary Essential Oil is a staple for your beauty and home rituals. Picture fresh herbs in your sparkling water—that's the vibe Rosemary gives off.
What is Rosemary Oil?
Rosemary is an herbal oil with woodsy and minty undertones. It is super versatile and invigorating, allowing it to fit seamlessly into your existing home routines. Fortifying and energizing, it's a great study buddy and is also known to help with hair growth by stimulating the follicles.
How to use Rosemary Oil
Rosemary Oil is an antioxidant; it is also anti-inflammatory and cleansing, meaning it's great for your at-home spa treatments and DIY diffuser blends.
Rosemary Oil recipes
Rosemary is a solid addition to your homemade skin, body, and hair care products. Here are a few recipes to get you started.
Rosemary Oil diffuser blends
Due to its crisp, clean scent, Rosemary is lovely in your diffuser. You can diffuse it by itself, or in combination with other essential oils. Here are some suggestions.
Rosemary Oil benefits
Rosemary Oil has many natural benefits. Its invigorating aroma can help with concentration, which is why it is often in diffuser blends for focusing and studying. It is also antifungal and antibacterial, which is why it's great for cleaning products and beauty rituals.
Where to buy Rosemary Oil
The Rosemary Essential Oil from vitruvi is 100 percent pure, organic, and free from synthetic fragrances, parabens, and mineral oil. This means it is safe to breathe in on a daily basis.
Is Rosemary Oil safe for cats and dogs?
Rosemary Oil is known to be safe for animals. Still, we suggest checking with your veterinarian before introducing any new scents to your pet.
Whether you're channelling a springtime herbal cocktail or trying to check things off your to-do list, Rosemary is your girl.